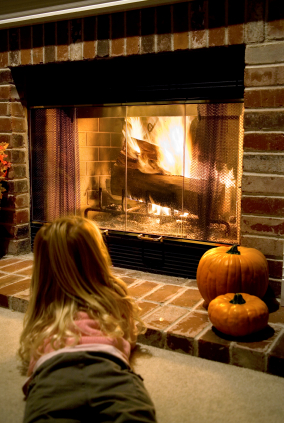 We are not yet halfway through winter, and it is likely that the coldest temperatures are still ahead of us. Even without temperatures dipping below freezing, you could still have a bad winter experience. All it takes is for your heater to stop working.
But you can avoid this winter problem by investing in heater maintenance. And no, it's not too late for winter heater repairs this season. If you suspect that you need heater repair in Weatherford, TX, our team is here to help. Better late than never!
Heating Maintenance
Have you ever heard the saying that if something isn't wrong, you shouldn't fix it? That does not apply to heaters. The reason is that heater problems can be silent until they get so bad that you can't ignore them. Heater emergencies do not just pop up overnight. Something small goes wrong, and then the problem grows and spreads until it causes your heater to break down.
Heater maintenance is a great way to ensure that your heater stays in the best condition year after year. Our team can inspect your unit and help you address small problems before they become big ones. Sure, heating maintenance has a cost. But you'll definitely save money over a larger repair that is more expensive.
Prevent Emergencies
You don't want to come home from work one day to find out that your heater stopped working hours ago and the indoor air temperature is the same as it is outdoors. Heater maintenance can help you avoid these unwanted surprises. You can't put a price on peace of mind.
Heater Efficiency
And aside from preventing problems, heater maintenance also improves your heater's efficiency levels. With each passing year, your heater loses a little bit of its energy efficiency. Your energy bills creep up over time so slowly that you don't even notice the increases. Then one day you wake up and realize that you're spending significantly more on your energy costs than you once did.
Your heater is a large appliance in your home that uses a lot of energy. It could be to blame for any increases in energy costs. When you invest in heater maintenance, you can gain back some of that efficiency that you lose over the years. It's a great way to lower your energy costs. You may even save enough over time to completely cover the cost of your heater maintenance.
Extend Your Heater's Life
Heater maintenance is also an investment in the life of your unit. When you take care of your heater, it's going to last longer. Sometimes a whole decade longer. Wouldn't you love it if your heater lasted ten extra years and you didn't have to invest in a new one as quickly? Plus, heating maintenance ensures that your heater lasts while maintaining its efficiency, so it won't cost significantly more to run as time passes. It's one of the greatest benefits that heating maintenance offers. 
Contact Don's AC Service, Inc today for your HVAC and indoor air quality needs!