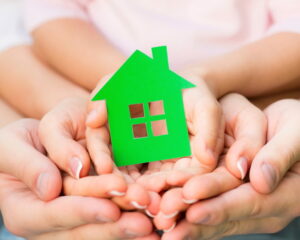 We've officially reached the most intense part of summer. We know that if you're in Paradise, TX or anywhere in the surrounding area then you're trying to beat the heat. If you find yourself having trouble making this a reality, then you've made your way to the right air conditioning blog.
Today, we want to help you beat the heat with some out-of-the-box tips. Sometimes, there are going to be issues with your air conditioner that need professional care. But you can handle everything in between. Let's talk about it! We're experts in air conditioning in Paradise, TX.
Try These Tips
Here are some tips that you should try to keep you cool for the rest of the summer season.
Change Your Wardrobe
We're sure the last thing you're expecting from an HVAC blog is a fashion tip, but this is really something that can make a huge difference to your home. It's important that you're not too layered up and that you're using fabrics that breathe. 
When you're walking around, try a short sleeve top and shorts rather than sweats. Think about what you're sleeping on too. What are your sheets made out of? If it's not linen or cotton, then you should consider swapping out your sheets. It will help you stay cool while you're sleeping.
Be Mindful of Lighting
We'd suggest that you close up your blinds and curtains during the height of the day. This is because letting in lots of sunlight during the height of the day is going to raise the temperature of your home. This might not be something you notice right away, but when you start feeling stuffy, you'll discover that this is the culprit. Shutting out light will help you throughout the day.
Don't Heat Things Up
Make sure that you don't work against your own comfort by heating things up during the day. What we mean by this is to be mindful of what you're doing during the day. We wouldn't suggest firing up your oven midday to start cooking. This is going to raise the internal temperature of your home by a few degrees and negatively affect your comfort. Everything adds up during the heat of a Paradise summer.
Spend Some Time Outside
Sometimes, you just need to head outdoors. It can get quite stuffy inside your home if you're keeping your windows shut and it can feel quite hot inside. This might be the time for you to head outdoors, soak up a little sunshine, and let yourself cool off in the breeze.
Call a Professional When You Need More
It's okay to admit when you need more from your air conditioning system. When you're doing your best to troubleshoot these problems on your own to no avail, then you're going to need to sub in a professional. We're here to help you with this. If you need help identifying exactly what's going wrong, then we have the team members to for the job. Get in touch with us and we'll help you today.
Contact Don's AC Service, Inc today to schedule an appointment with our professionals.