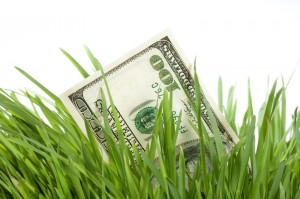 One of the most common questions we get from homeowners is "how much should my AC cost?" The thing about this question is that it can be answered in quite a few different ways. We often hear this question in relation to monthly energy bills, air conditioning repair work, and air conditioning upgrades. We're going to take the time today to answer it in all three ways.
Costs vary, but there are ballparks that your air conditioning costs should fall in. If you'd like to make sure that you're paying the right price, then make sure you keep reading below. We understand everything air conditioning in Paradise, TX.
The Three Big Ticket Items
The three big ticket items that you pay for when it comes to your air conditioning are broken down below. Here are a few things you can expect.
Monthly Bills
Your home's monthly bills should always be within a reasonable range. If you're cringing every single time you have to open up your wallet to pay a bill then there's a real issue.
The trouble with identifying problems with the price of your monthly bill is that the increase might happen slowly over time. If you felt like the problem has crept up on you, we suggest comparing your energy bill month over month this year versus last year.
If you notice that this year is much higher although not much has changed about the weather patterns, how often you use your AC, or the thermostat settings you choose, then the problem you're facing is one surrounding efficiency. We can help you figure out what the culprit is and help you create a game plan to solve it.
The World of Repairs
Now, let's talk about the price of repair when it comes to your air conditioner. We've actually got a handy equation you can use to calculate if your air conditioner is within a reasonable range. It's called the Rule of 5,000.
The price of your AC repair x The age of your air conditioning system = 5,000 or below
So let's run through a quick example. Let's say that your air conditioner is 11 years old. You're having an issue where your air conditioning efficiency has dropped off and you're hearing a weird rattling sound. You talk to a professional and they quote you the price of $475.
$475 cost of repair x 11 years of age = 5,225
As you can see above, the outcome is over 5,000. If the outcome of this equation is at or above 5,000, then you're paying too much for your AC system. You should consider getting a new one.
System Upgrades
Upgrading to a new air conditioning system can be a considerable expense. If you're ever struggling to pay for your new air conditioner, then we have great financing options. You can contact us today to learn more about the options you have through our team. We have helpful team members who can walk you through it.
Contact Don's AC Service, Inc to schedule an appointment with our team members concerning your AC services.