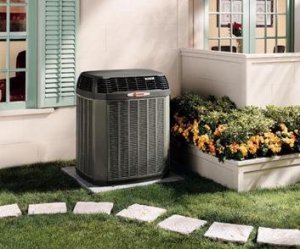 We've reached that time of year where your air conditioner is starting to show its faults. If you've had recent trouble getting cool, staying cool, or doing any of this for an affordable price, then you've found the right blog. We're stepping in to let you know that you deserve more from your air conditioning system.
Our professionals are experienced in everything air conditioning in Paradise, TX. Today, we're going to walk you through choosing a new air conditioning system for your home. It's important that you know the criteria that matters.
Assessing Your Current Comfort
Let's start out by assessing the current comfort of your home. Can you really say that you're comfortable? It's a vital question that you need to ask yourself. These are the signs that you aren't as comfortable as you might think you are:
You have inaccurate thermostat readings.
You struggle to cool off quickly.
You struggle to stay cool.
You spend a large amount of money on your air conditioning system.
You've had your current air conditioning system for 10–15 years.
You're often find yourself getting frustrated with your AC system.
All the signs above are indications that your air conditioning system is either struggling to perform because it's aged or because it's a bad fit for you. Come to us and we'll match you through the right system.
Matching You With a New System
Here are some systems that we work on. We're going to run through the highlights of each below.
Central Air Conditioners: Central air conditioners are the tried and true system that you know and love. Central air conditioners are great because they're more effective than ever, they're reliable, and they also work with the centralized ductwork.
Heat Pumps: Heat pumps are great systems because they're eco-friendly and they're effective. We're here if you'd like to find the perfect one for your space. Not all heat pumps are built the same and we understand this. It's why we only partner with reliable brands.
Ductless Systems: Ductless systems would be a good fit for you if the main thing you're looking for is adaptability. Ductless systems help accommodate this because they use individualized air handlers. You can get all the power you need in the exact places that you need it.
If any of these sound like a good fit to you, you can consult with our professionals to make sure that it's really the right match for you.
Choosing the Right Team
One of the most vital parts of finding the right new air conditioning service is also finding the right team. Your air conditioner could be perfect, but it's not going to perform well if you don't have the right services to help it perform.
We're a team that you can trust to get you the right air conditioning service. That's because we're experienced and we're a local team. You won't have to worry about the quality of our service.
Contact Don's AC Service, Inc today to schedule an appointment with our team members.