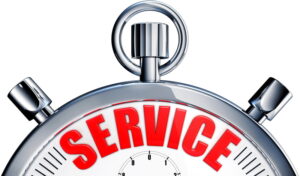 Maintenance is one of the best things you can do for your air conditioning system. We're often asked why maintenance is so important, so today we want to shed light on this topic. Maintenance is a task that we recommend to all the homeowners we work with, but we think it's absolutely essential.
If you want to make sure that your air conditioning in Paradise, TX stays in proper shape throughout the summer, then maintenance is the first thing you should do. Today we're going to discuss the value of maintenance, the proper timing, and our plan. Keep reading to find out everything you should know.
The Value of Maintenance
Maintenance is a service that's going to keep you comfortable when it counts. Investing in maintenance is an investment in yourself.
High Quality Comfort
Maintenance makes sure that you get the best quality air conditioner possible. This is because technicians work hard to ensure that every part in your air conditioning system is ready to perform this summer. You won't waste any time, money, or efficiency on your maintenance services.
Lower Price Cooling
Do you want to pay less for your air conditioning services? Maintenance is something that you should invest in if you want this to cost less. Improving the quality of your air conditioner reduces the amount of strain your AC has to endure. This lowers your energy bills in the process.
A Longer Lasting AC System
Your air conditioning system is an investment. Make sure that you get a great air conditioning system that lasts as long as possible through proper maintenance services.
Proper Timing
In the title, we asserted that it's not too late for maintenance, but you might be asking yourself, "what's the proper timing?"
Ideally, you should maintain your air conditioner at the top of the spring season. This is because air conditioners do the most work in the summer. Maintenance is your opportunity to make sure that your air conditioner is actually ready to do this work. We make sure that your AC receives the proper care, lubricate all its moving parts, and identify and fix any potential issues.
The proper timing for your air conditioning maintenance makes a difference, but it's always better late than never when it comes to HVAC preparation.
Our Preventative Maintenance Plan
Not all maintenance plans are built the same. We make sure that ours is the best of the best. Here are a few things you can expect from our maintenance plan:
2 Checkups per Year—Spring and Winter
15% off Subtotal Bill
5% off System Upgrades
Weekday Service Rate on Weekends ($70 versus $120)
Priority Service
Monetary Savings through Timely Repairs
Longer Equipment Life
Lower Equipment Life Cycle Costs
Maintenance is a valuable service, but it's only as valuable as the team that you choose to perform it for you. We're a team that you can trust because we make sure that all of our team members are knowledgeable and ready to work.
Contact Don's AC Service, Inc today to schedule an appointment with our professionals.