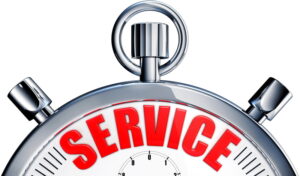 When your air conditioner stops working, it's easy enough to recognize the need for repair. Other times, it's harder to spot the problems until they become a much larger and often more expensive repair. With a bit of careful attention to its function, though, you can determine when to get help for your system sooner, avoiding the worst outcome. When should you get air conditioning repair in Justin, TX, then? Here's what you need to know.
Loud Sounds from Your AC
If you hear loud sounds or strange noises coming from your air conditioner, that's a good indication that you need to call a technician out right away. This can include a grinding sound, squeals, or even grating. All indicate that the components are not moving properly within the system or that the belt is no longer positioned properly. You don't want to wait until the motor bearings break to get repairs.
Dripping Water
If you happen to notice water coming from the air conditioner, it can be alarming. If you notice this, turn off the air conditioner at the thermostat and contact a repair technician. This is likely caused by a clog in the condensation line. It needs to be removed so that mold and sludge do not back up into the system. It's a good idea to keep your air filters clean as that can help lessen the risk of this problem occurring. It's also wise to call a professional for the proper repair work.
It's Blowing Hot Air
There may be air coming out of your air conditioner, but the air is hot. That's an annoyance to you, but it also means that your system has a refrigerant leak in most cases. This is not always an expensive repair, but it is one that needs to be taken care of if you plan to use your air conditioner. A technician will locate the leak and then repair the issue so that your system doesn't leak refrigerant and blow warm air going forward.
Humidity Levels Rising in Your Home
Another key sign that your air conditioner needs repair service quickly is when you notice that your home's humidity levels are increasing. One of the tasks the AC system offers is removing and balancing humidity in the home, which is important for creating a comfortable space and one that's not at risk for mold growth. If you suddenly notice that the system isn't running efficiently and you feel uncomfortable in your home, that's a good reason to call your technician. Your system may need repair work to get it back on track and working properly again.
Professional Air Conditioning Service Is Critical
When something is wrong with your AC system, turn to a licensed technician to handle the repairs. Not only does this ensure you get the best possible outcome, but it also helps minimize the risk that you'll need more expensive repairs later. A professional ensures the work is done to the standards of the manufacturer, too.
Don't put off repairs any longer. Let us help you. Contact Don's AC Service, Inc today to schedule an appointment with our professionals.